Montreal, Quebec, Canada (July 1, 2017): Today we are proud to announce the global launch of the Tribe Tower, the most versatile column speaker in their 30-year history.
The Tribe Tower represents the culmination of knowledge acquired through the research and development of the Tribe and Element series. It features a dual array of revolutionary 4" Torrent woofers, a proprietary design used in select Tribe models and the Element series that remarkably requires no crossover, and specially modified for this new enclosure. A 1.3" soft dome tweeter in a resonance controlling metal faceplate that extends to 30kHz, harmonizes perfectly with the Torrent woofers to produce Totem's signature phase linearity. The driver compliment is housed in a distinctively shaped cabinet derived from the Element series, designed with no parallel lines which is both striking and acoustically beneficial as it dissipates the distortion causing standing waves within.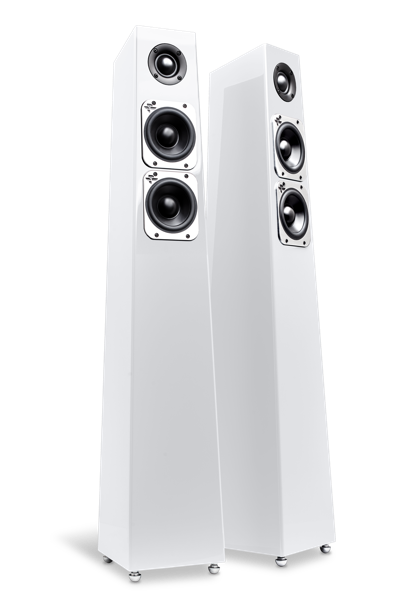 Its main trio of sonic claims that will eventually earn it legendary status are its uncanny phase consistency, truly full range capabilities, and remarkable ease of placement. Placed close together or spaced far apart, facing straight ahead or not in any aligned direction, or in an intimate or spacious room, they produce a musically convincing and totally seamless presentation. But true to Tribe heritage, it is also a versatile audio solution on multiple fronts.
"We wanted to create a tower that would have applications in both our traditional and custom integration distribution channels," says Lucy Lentini, Vice President of Sales and Marketing. "This meant that beyond having to stand out from the crowd on the sales floor and grab the attention of the average consumer, the Tribe Tower also had to appeal to designers and their clients who want an alternative to on-wall or in-wall options. It's extremely stylish, conveniently sized, and can thoroughly energize a large listening area so we're confident it will succeed in both categories."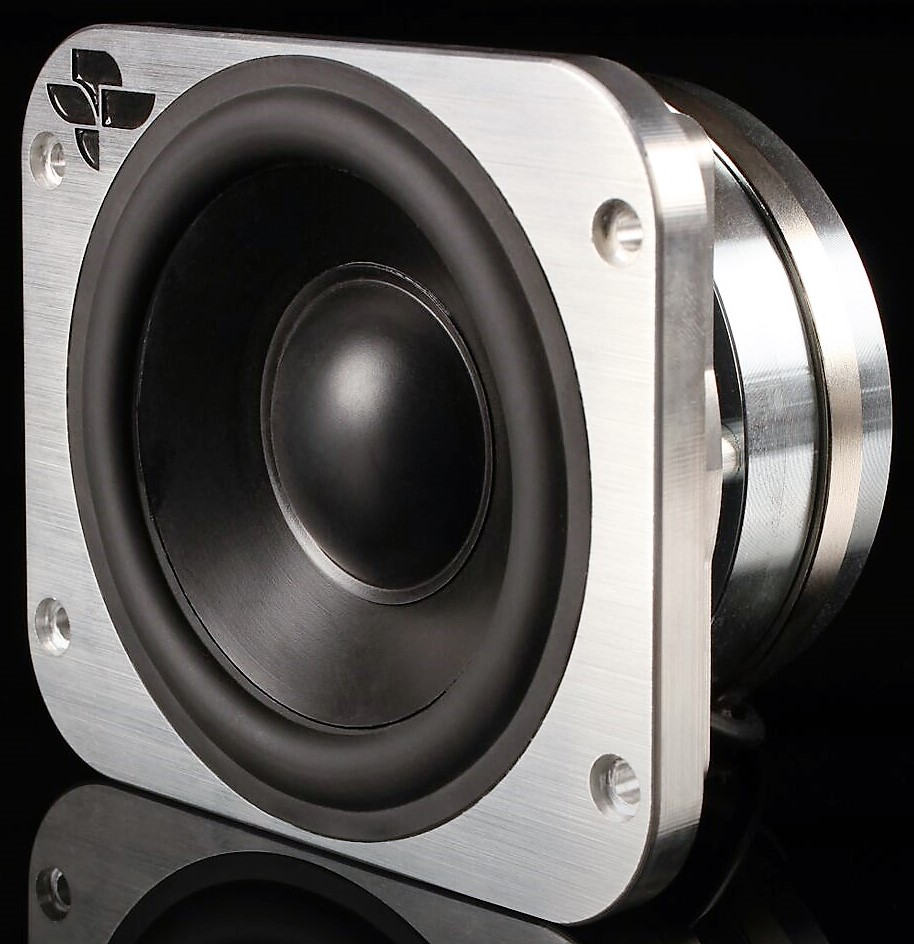 A selection of classic Totem finishes promises that there is a Tribe Tower to suit every decor and personality. Satin black and white finishes are elegant yet subtle, include matching magnetic grilles, rounded and adjustable decoupling feet, and equipped with recessed bi-wire inputs. Premium Dusk and Ice multi coat polyester paint finishes are additionally equipped with annealed aluminum terminal plates and bi-wireable WBT connectors.
The Tribe Tower made its first public appearance in Totem's home town at the Montreal Audio Fest. "I was repeatedly asked the same two questions," says president Vince Bruzzese, reflecting on the event with a laugh. "The most common was "Where's the subwoofer', because it's low frequency extension and output completely defy its diminutive appearance and those in attendance were convinced that we were covertly reinforcing the low frequency extension with a hidden subwoofer. The next was 'How many other speakers are playing', because its phase linearity creates an enormous, enveloping soundstage extending well beyond the expected ability of a pair of speakers. The subsequent feedback from our worldwide distribution partners at other shows and has been equally encouraging and we're excited by the potential of our new Tribe Tower."
Tribe Tower will range in price from $5500 for satin white and black finishes to $6000 for premium Ice and Dusk polyester paint finishes which are also equipped with WBT terminals in annealed aluminum plates.
Features:
Two 4" Torrent Technology low resonance woofers supplying mid and bass with no crossover in the woofer path for the purest possible signal, ensuring the unique Totem Acoustic sonic signature and phase characteristics.
1.3" / 33-millimeter laser etched textile dome tweeter with ½ inch thick metal faceplate that creates crystal clear highs.n• Avant-garde monocoque cabinetry with no parallel surfaces creates an incredibly rigid and inert enclosure.
Industry unique Borosilicate dampening manages energy dissipation in a desired, controlled manner within the enclosure while keeping the cabinet musically alive.
Satin Black and White finishes are equipped with twin pairs of gold plated terminals.n• Premium Dusk and Ice multi coat polyester paint finishes are also equipped with Annealed Aluminum rear terminal plates with Bi-Wireable WBT connectors.
Phase consistent from any position or location ensures ease of placement anywhere in the room.n• Frequency response: 30Hz- 30kHz +- 3dB with proper placement.n• Minimum impedance: 4ohm
Efficiency: 89 dB n• Recommended Power: 50-200 Wattn• Magnetic grills and acoustic decoupling are included