Description
Exquisite Sound. Out of Sight.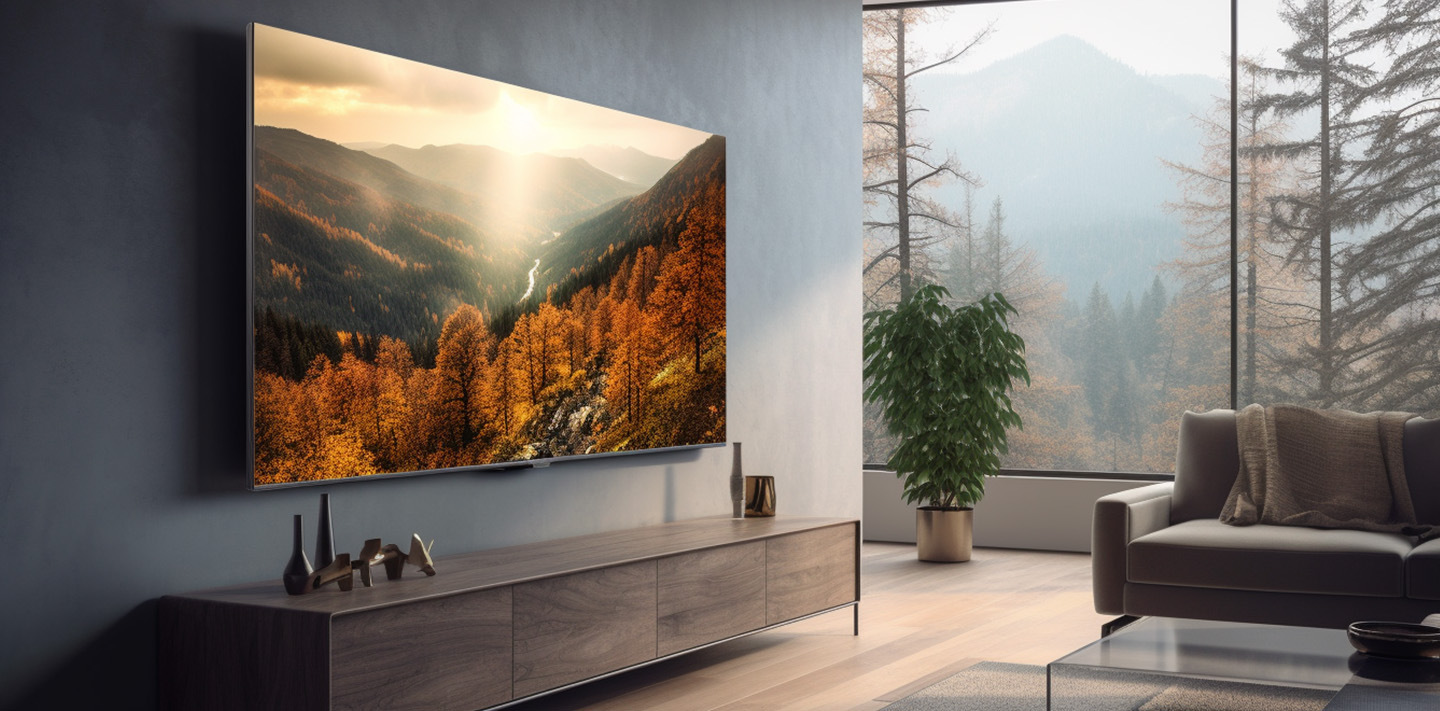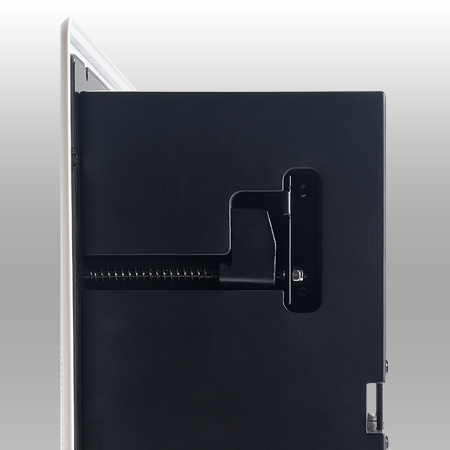 Integrated Wood Back Box
Integrated back boxes ensure optimum performance regardless of the wall cavity size or content. Wherever they are installed, they react as if the wall was custom made for them. Metal, plastic, or aluminum enclosures have inherent distortion issues that wood does not. Back boxes also provide substantial sound isolation and protect against materials in the wall that can damage the drivers.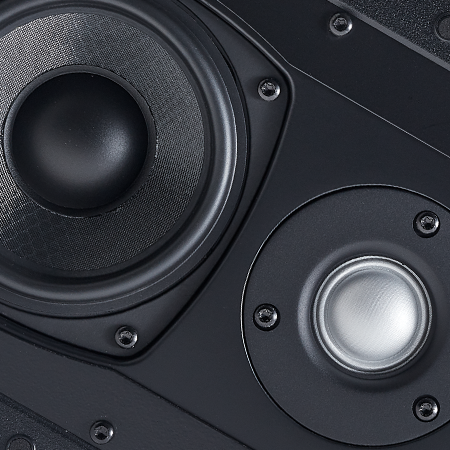 Enormous Dispersion
TRIBE Architectural diffuse sound in an enormously wide, expansive manner comparable to a flood light and illuminate a room with Totem's holographic sound. Most others function like a focused, narrow spotlight, creating small acoustic "hot spots". The dispersion is almost twice that of competitive speakers, so it takes fewer Totem speakers to thoroughly fill a room, and listeners enjoy the same sound whether seated or standing.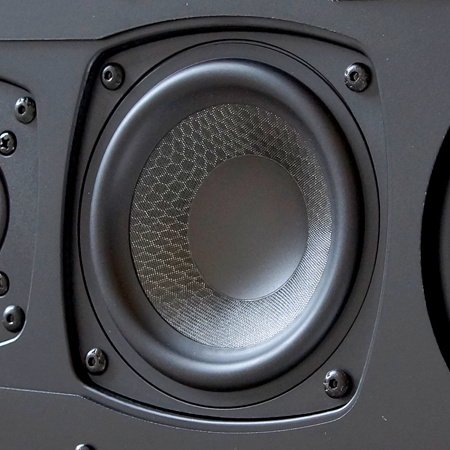 Neodymium Actuated Enriched MHEX woofers
Multiple layers of phenolic honeycomb and woven synthetics are extremely rigid, have sensational transient capabilities, and a pure, flat response in the critical 100Hz to 2.5kHz range. These cones are enriched with a proprietary copolymer that improves strength without adding weight. An inverted dust cap smooths the higher range for a perfect blend to the tweeter. Outsized cast frames resonances allow the largest components tot be implemented for improved force and control. The result is tremendous power handling and incredible bass.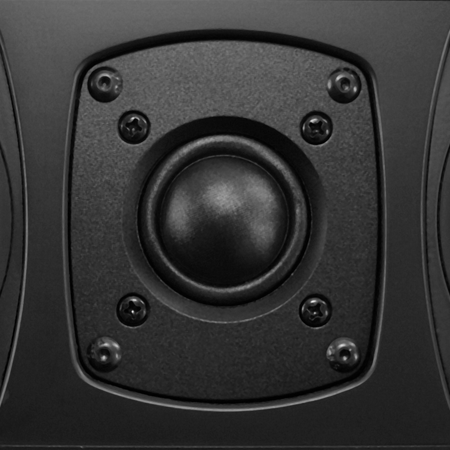 Oversized Silk Dome
The 1 1/8" proprietary dome was designed specifically to mate with Neodymium Actuated Enriched MHEX woofers. It possesses excellent dynamic response, high stability, and can be crossover extremely low for improved dispersion. It is particularly effective in the D'Appolito arrangement of all Tribe models. A remarkable low resonant frequency and Ferro fluid of high liquidity create an effortless brilliance.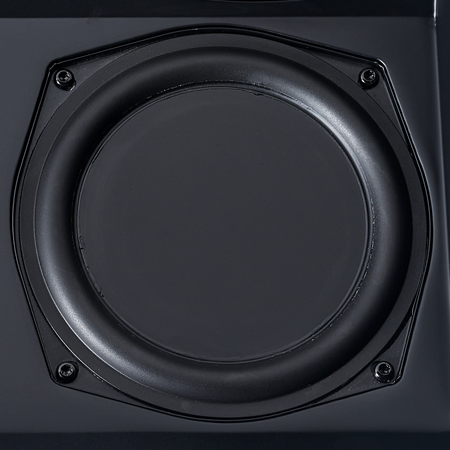 Metal Amalgamation Passive Radiators
5" passive radiators are made of a proprietary compound of metals chosen for their strength to weight ratios. They are unyieldingly rigid yet perfectly weighted, so bass is both forceful and musical. These passives function in tandem with the MHEX drivers to tune the sealed enclosure to perfection with size defying bass output.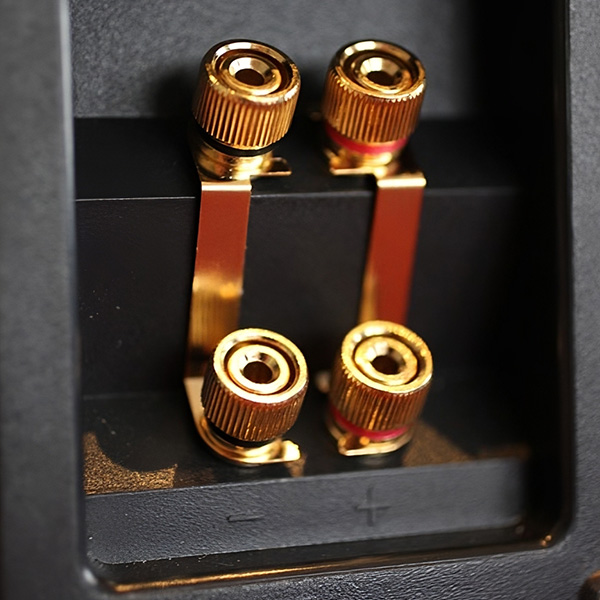 Connectors
Two sets of high conductivity gold plated connectors efficiently capture the incoming signal for superior speaker performance and allow traditional, bi-wire, or even bi-amplification options. They accommodate a variety of connection options such as bare wire, banana plugs, and spades.