Description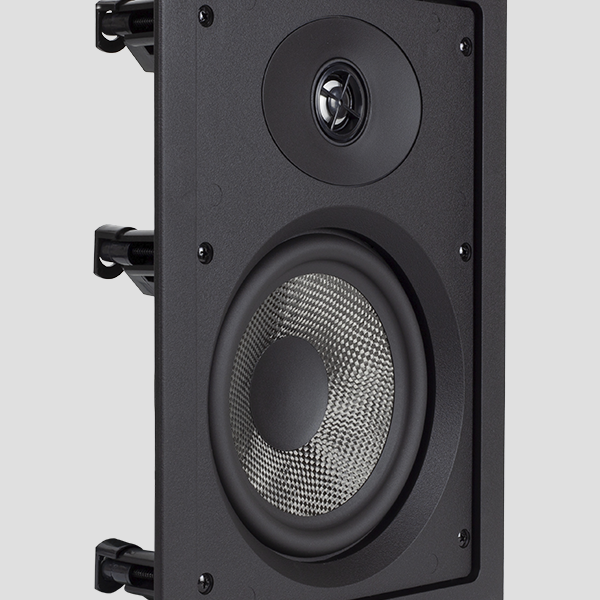 Enormous Dispersion
KIN IC diffuse sound in an enormously wide, expansive manner comparable to a flood light and illuminate a room with Totem's holographic sound whereas most others function like a focused, narrow spotlight, creating small acoustic "hot spots". The dispersion is almost twice that of competitive speakers, so it takes fewer Totem speakers to thoroughly fill a room, and listeners enjoy the same sound whether seated or standing.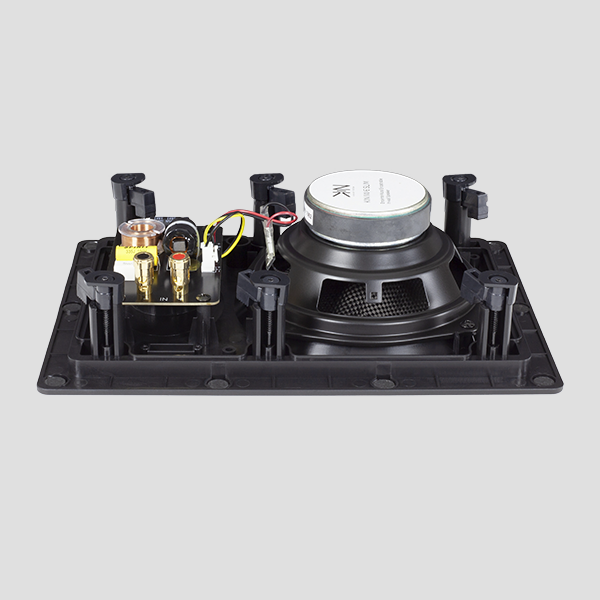 Construction / Ease of Installation
Stainless Steel Hardware

Stainless steel hardware and grilles resist corrosion and make KIN suitable for indoor high humidity applications like bathrooms and saunas, and even somewhat protected outdoor applications like soffits and gazebos.
Unified Framework Shield
A ribbed, connected cover protects the speaker from material within walls and ceilings during the installation process and reinforces the rigidity of the integral framework to eliminate resonance.
Heavy Duty Dog Ears

This dog ear system means the speaker installs smoothly, quickly, and easily in any situation. The robust clamping mechanism and drywall gripping teeth provides a rigidity that improves midrange accuracy and bass response.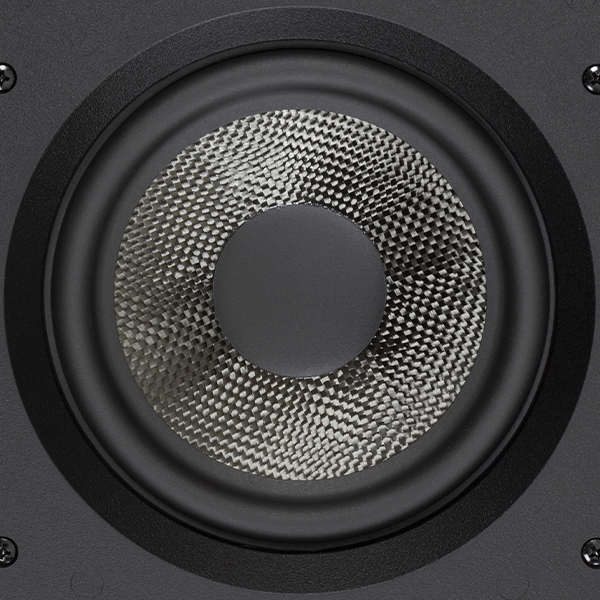 Carbon Fiber Woofers
The pure polymer impregnated carbon weave is very stiff so it maintains its perfect shape through punishing bass output. It is also incredibly light so it reacts instantaneously. Coupled to a high compliance rubber suspension, the cone motion is controlled for the best possible transient response and clarity. The overall result is thunderous, fast, tight bass.
Slim Profile
This series of 5 in-wall, in-ceiling, and angled in ceiling speakers have a mounting depth that is 25% shallower than comparable KIN IC models. The remarkable shallowness ensures KIN IC Slim can fit wherever sound is required.