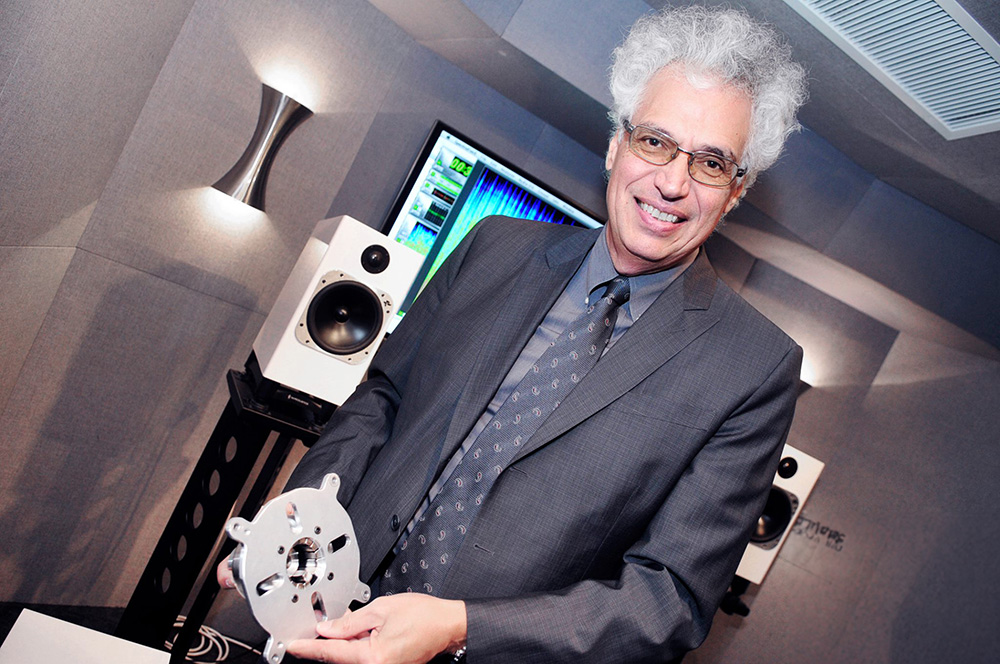 Totem Acoustic's founder and chief designer Vince Bruzzese was a high school math teacher who was deeply passionate about music. As a young music lover, Vince set out on a journey during the early 1980s to find a loudspeaker that could truly convey the emotion of music as intended by the artist. He listened to a vast number of loudspeakers and yet each loudspeaker managed to disappoint him in one respect or another. Some loudspeakers were not pleasant to listen to for extended periods of time, while others had a very narrow sweet spot which meant that he couldn't easily share his passion for music with other people. He also found that the performance of some speakers degraded over time. These findings, combined with extensive research and experimentation, led Vince to develop his own loudspeaker, called the Model One, in 1987.
In contrast to typically larger loudspeakers in the market at the time, the Model One was a compact monitor that defied the sound quality that was possible from such a small enclosure. The Model One sent waves through the Canadian audio industry and quickly put Totem Acoustic on the map. Vince managed to design and build a loudspeaker that truly transmitted the emotion and the soul of the music, while eliminating all of the downsides associated with the other loudspeakers he had listened to.
Unlike manufacturers that employ traditional engineering methods to design loudspeakers, Vince relies on his mathematics background and his ears to build loudspeakers. These principles allow him to create designs that are different from the status quo because he's not limited by the predispositions of a typical audio engineer. Vince has always taken a minimalist approach to designing speakers, using the small number of components possible in the signal path. Thanks to this approach, all Totem Acoustic loudspeakers can be enjoyed for extended periods of time without fatigue and offer a giant sweet spot which means that everyone in the room can experience the same quality of sonic perfection.
Vince prides himself on designing loudspeakers with the same level of attention to detail as the best instruments in the world. Today, after 35 years of designing loudspeakers, you can still find him in his office tinkering with new speaker designs, at Totem Acoustic's headquarters in Montreal. Vince's passion for music and the audio industry have become an inspiration for music lovers and speaker designers around the world.