Montreal, Quebec, Canada, October 18, 2017- Kin Architectural is a tight, focused series consisting of 5 models and three fundamental accessories that cover virtually every indoor and outdoor requirement.
Preliminary information is now available so our partners can begin collaborating with project managers around the world.
The potent IC81 and IC61 feature customized polypropylene woofers in stamped baskets. The larger IC81 has a 1" Ceramic coated aluminum dome tweeter while the IC61 is equipped with a high excursion .75" soft dome tweeter derived from the flagship, back box-equipped Kin models.
The Premium IC82, IC62, and dual tweeter stereo IC62ST models are equipped with Kin-exclusive MHEX Phenolic Honeycomb Woven Hybrid woofers in cast baskets, and 1" Ceramic coated aluminum dome tweeters.
MHEX Woofers are composed of multiple layers of phenolic honeycomb and woven synthetics. They have very high strength to weight ratios, making them capable of delivering powerful yet controlled bass. nCast frames are tremendously strong and resistant to distortion causing resonances. The manufacturing process allows the biggest spider diameter can be used for deeper response.
An aluminum dome receives a ceramic coating that greatly improves the stiffness and damping characteristics. It's also resistant to moisture, and extreme temperatures, making the speakers very versatile and suitable to almost any application.
All models possess Totem's unique Low Volume Intelligibility Switch. When engaged, it fine tunes the output at low listening levels to improve the clarity of vocals and the richness of the bass response, both of which are normally compromised at low volume.
ABC6, ABC6ST and ABC8 Acoustic Back Cans can reduce sound from penetrating adjacent rooms by 24dB. They also protect the components from materials, dirt, and dust that can cause damage and degrade performance.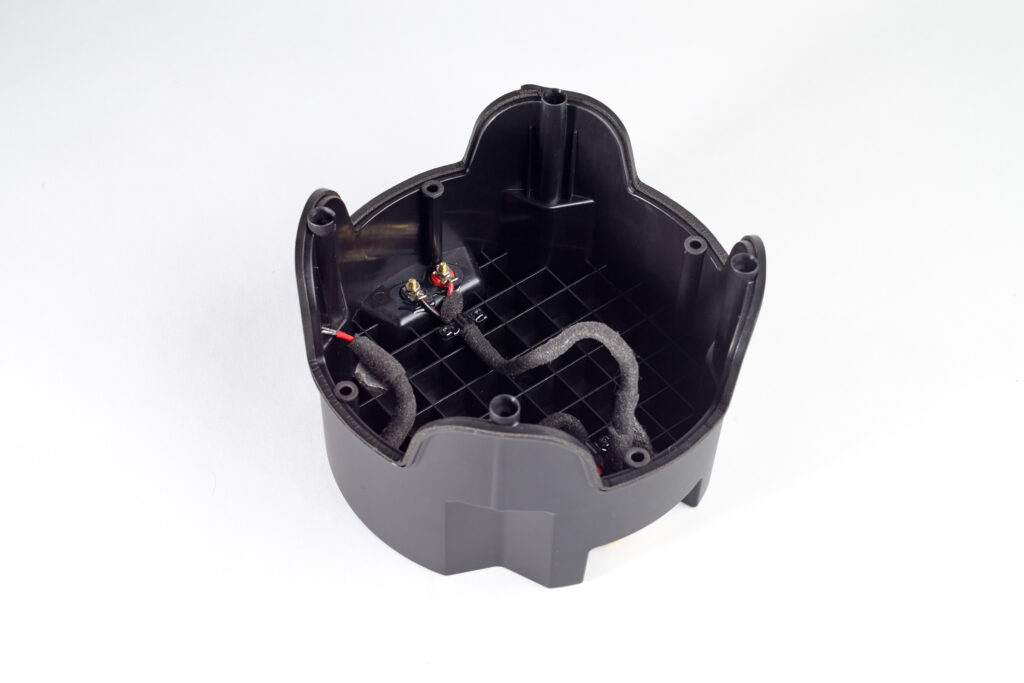 Color coded preconstruction kits are equipped with joist brackets that allows speakers to be installed in a perfect line simply and flawlessly, and multiple points to connect the wings guarantees that contact with drywall is always within access.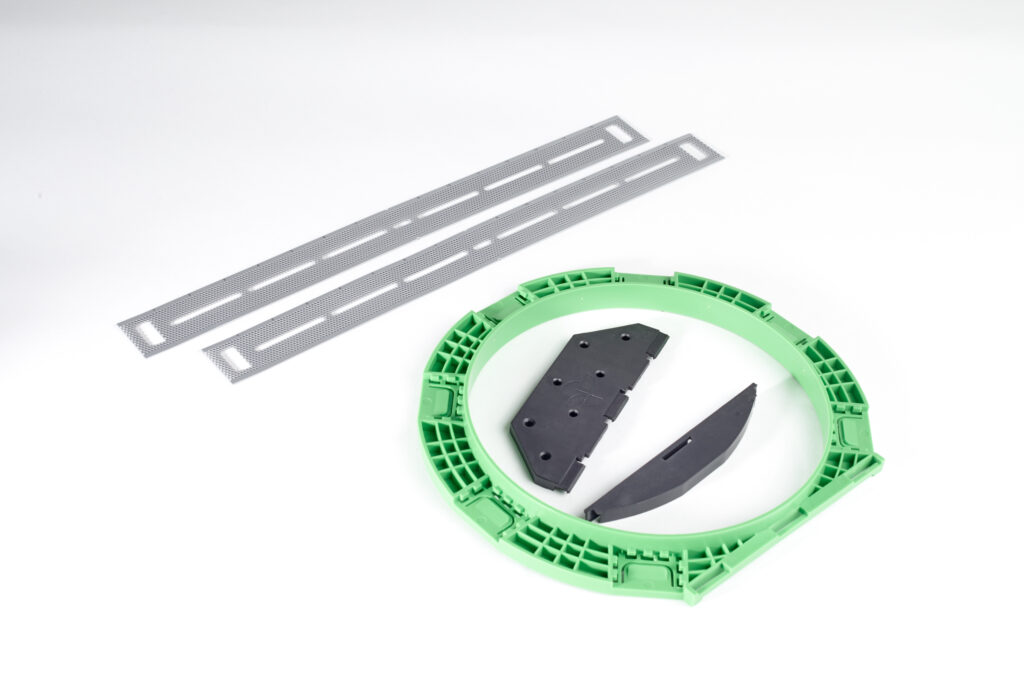 Optional Square Grille Kits complete the lineup and permit cosmetic finishing touches to match fixtures, HVAC accessories, and suit personal design tastes.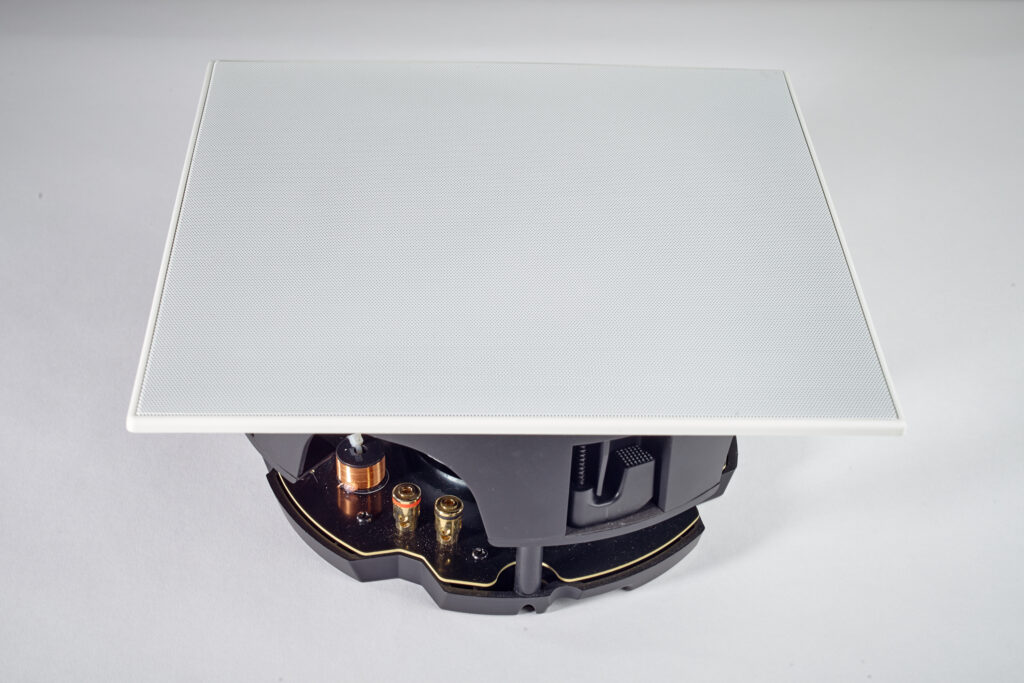 Kin Architectural disperse at 75 degrees, almost twice as broadly as competitive speakers, simplifying placement by allowing the listener to enjoy the same sound whether seated or standing. True to both Totem and Kin heritage, all models possess our characteristic phase linearity for uncanny realism, a full range response for truly dynamic performance, and remarkably huge dispersion that facilitates placement and fills the room. They intermix harmoniously with any existing traditional, on-wall, or architectural Totem speaker for a variety of multi-channel options.