Description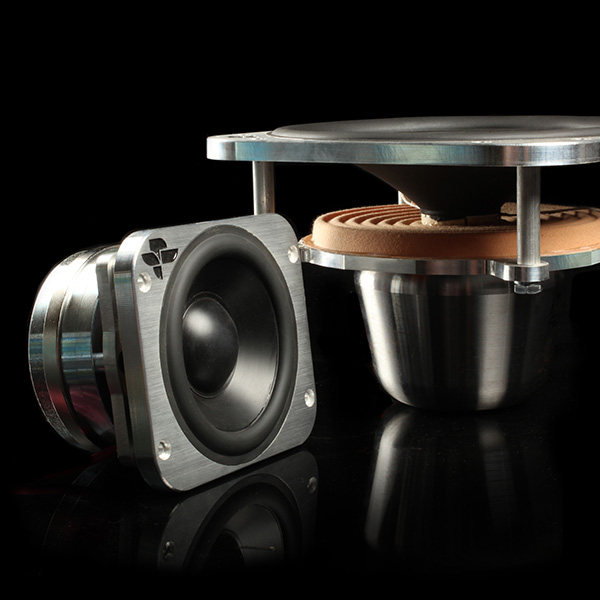 Torrent Drivers
Torrent hand-assembled drivers feature machined precision craftsmanship and revolutionary magnetic technology. The proprietary magnetic design keeps the voice coil continuously immersed within the magnetic field for absolute and instant control of its every reaction. These woofers possess such wide and flat response that they remarkably require absolutely no active or passive crossover components. This radical technology offers an unadulterated flow of information and energy for substantial advantages in clarity, phase correctness, and striking accuracy both on and off axis.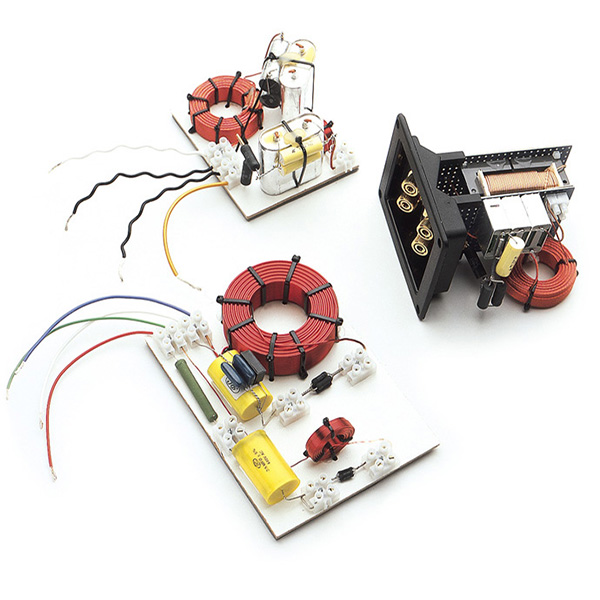 Handmade Crossovers
Totem crossovers don't require many parts because of the synergy between our customized drivers, but the components are the world's best. Our crossovers aren't built on PCB's because the laminated conductive tracks are weak and inconsistent. Instead they are secured to a thin piece of fiberboard or insulated polymers and components are mechanically crimped together because it simply sounds better. When we must solder, we choose WBT Silver Solder, the purest in the industry.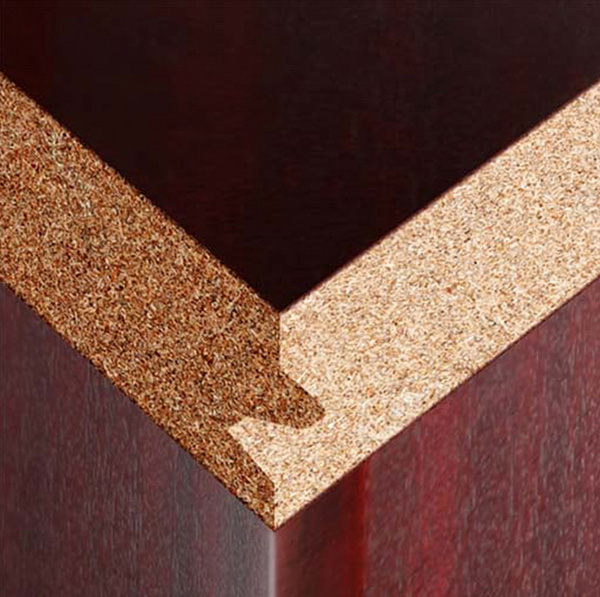 Artisanal Cabinet Construction
Every single driver is completely unique to Totem and proprietary in design, engineered by Totem and then manufactured to the strictest standards to meet our parameters by the finest raw driver suppliers in the world. In some cases, where the technology is beyond the capabilities of suppliers or is wished to be kept secret, Totem can and will build our own drivers. Every driver exhibits phase linearity, speed, emotion, off axis natural presentation, and spatial articulation.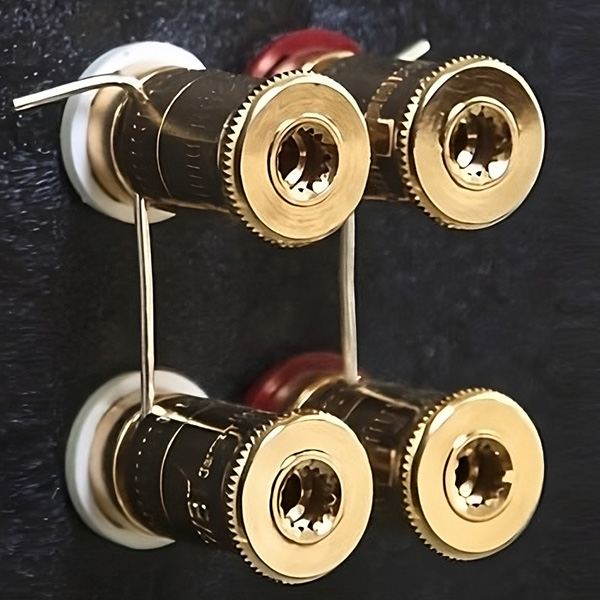 Connectors
Two sets of high conductivity gold plated connectors efficiently capture the incoming signal for superior speaker performance and allow traditional, bi-wire, or even bi-amplification options. They accommodate a variety of connection options such as bare wire, banana plugs, and spades.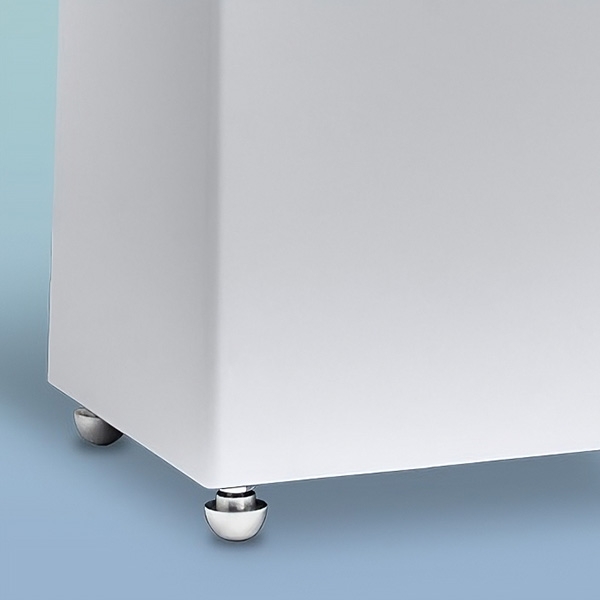 Sound Isolation
Machined from solid aluminum, the Semi Spherical Decouplers are threaded to smoothly fit into the inserts at the bottom of the cabinet and the provided nuts allow for perfect leveling to any surface. The rounded surface prevents scratching like traditional spikes. They are pre-installed on the Tribe Tower.