Description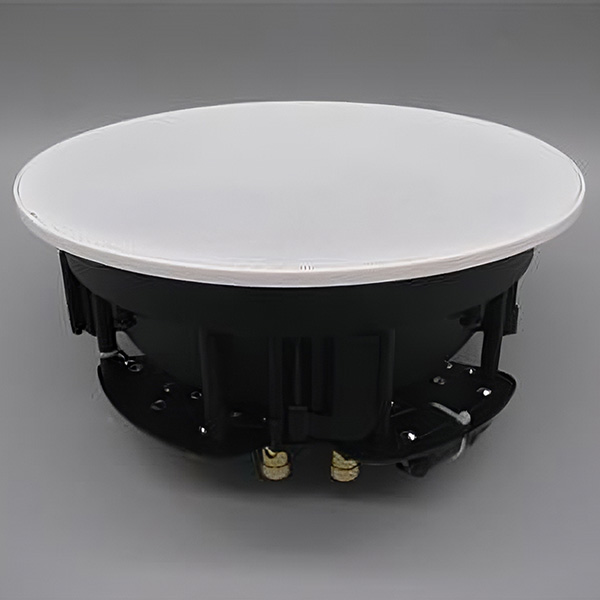 Enormous Dispersion
KIN IC diffuse sound in an enormously wide, expansive manner comparable to a flood light and illuminate a room with Totem's holographic sound whereas most others function like a focused, narrow spotlight, creating small acoustic "hot spots". The dispersion is almost twice that of competitive speakers, so it takes fewer Totem speakers to thoroughly fill a room, and listeners enjoy the same sound whether seated or standing.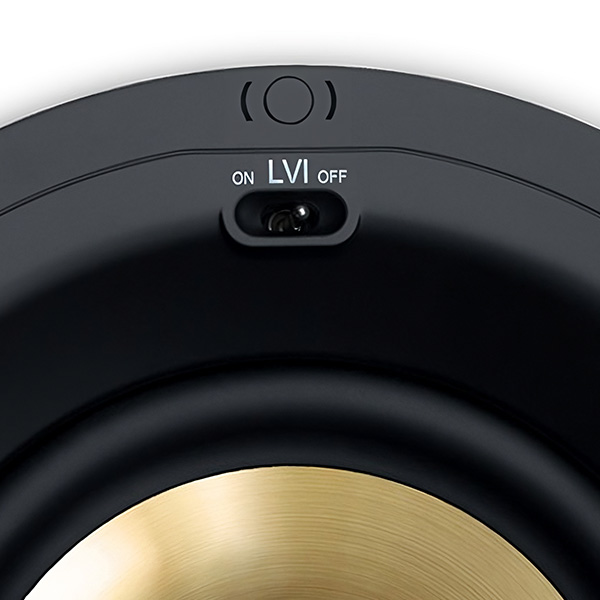 User Adjustments
Low Volume Intelligibility Switch

This feature fine tunes the output at low listening levels to improve the clarity of vocals and maintain bass response normally lost at minimal volume.
Pivoting Tweeter Faceplate

Allows you to aim the more directional high frequencies towards the listening area for better overall clarity in challenging placement situations.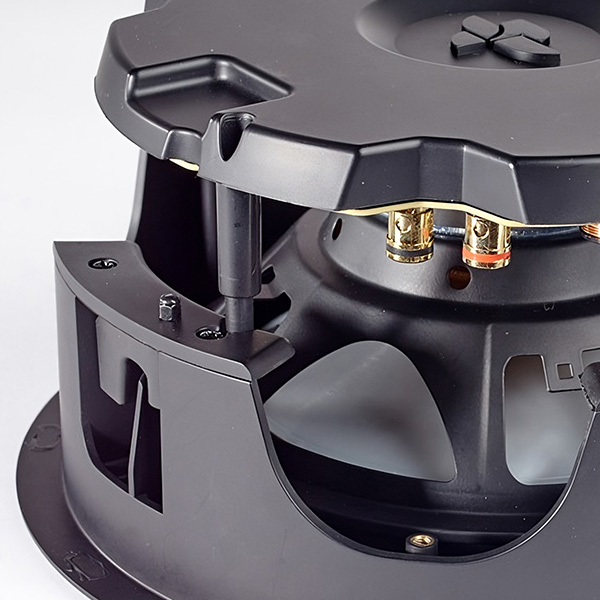 Construction / Ease of Installation
Stainless Steel Hardware

Stainless steel hardware and grilles resist corrosion and make KIN suitable for indoor high humidity applications like bathrooms and saunas, and even somewhat protected outdoor applications like soffits and gazebos.
Unified Framework Shield
A ribbed, connected cover protects the speaker from material within walls and ceilings during the installation process and reinforces the rigidity of the integral framework to eliminate resonance.
Heavy Duty Dog Ears

This dog ear system means the speaker installs smoothly, quickly, and easily in any situation. The robust clamping mechanism and drywall gripping teeth provides a rigidity that improves midrange accuracy and bass response.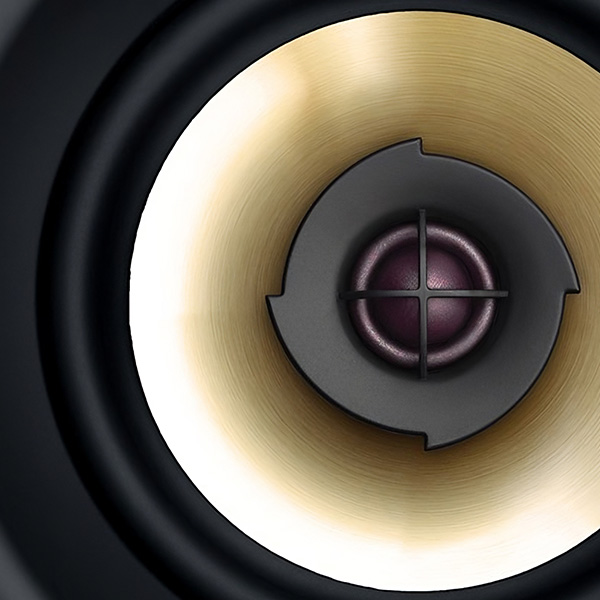 Customized Poly Woofers in Stamped Steel Baskets
Polypropylene woofers are designed to our exacting standards for a high strength to weight ratio. Driven by a robust motor structure and powerful magnetic system, they produce powerful yet controlled bass.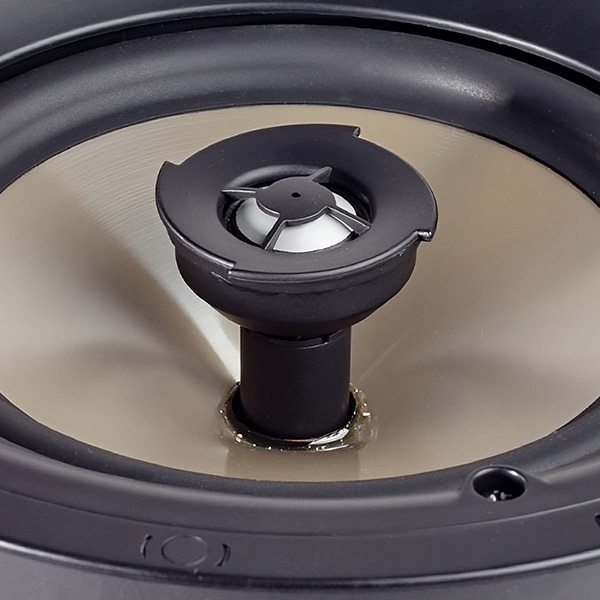 Customized Tweeters
1" Ceramic Coated Aluminum Dome Tweeters (IC81 model)
An aluminum dome receives a ceramic coating that greatly improves the stiffness and damping characteristics compared to traditional metal domes. This takes the resonances out to 30kHz and past our hearing ability for the most natural, distortion-free sound. It's also resistant to moisture, sunlight, and extreme temperatures, making the speakers very versatile and suitable to almost any application.
.75" soft dome tweeter (IC61 model)
A neodymium magnet in a chambered enclosure has high excursion ability, measures flat out to 30kHz, and an unbelievably low 750Hz resonance frequency. A modified version of the tweeter found in the higher end Kin architectural back box models, it provides crystal clear highs.